HBO Max vs. Apple TV+: Why Apple's Streaming Service Is Already in Trouble
The streaming service is off to a big start.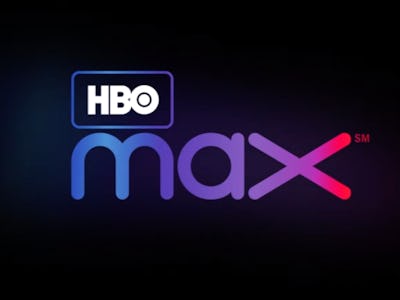 Warner Media
HBO Max, the latest entrant into the streaming wars, is instantly a force to be reckoned with. The new service, announced on Tuesday, will launch early next year with a mix of content from HBO and parent WarnerMedia's many other properties, as well as original shows. Apple TV+ should be worried.
WarnerMedia unveiled its service through a star-studded trailer, demonstrating the best of its back catalog while promising exclusive original programming. A staggering 10,000 hours of content is expected to be available at launch.
The announcement that perhaps caused the biggest stir was that all 236 episodes of Friends would stream exclusively through HBO Max. It's a major blow to Netflix's repertoire of old comfort shows, which also took a hit last month when NBCUniversal announced that The Office would stream exclusively on its own platform. The Office was Netflix's most-watched show in 2018, showing that even an established player is susceptible to getting outbid by media giants.
All of this leaves question marks over how Apple aims to succeed against a well-oiled industry machine like this. "Apple TV+," announced in March, is part of a major push from one of the world's most valuable companies into services. But where "Apple Arcade" and "Apple News+" played to its respective gaming and news strengths, the firm has comparatively little experience in Hollywood, and they certainly don't have decades worth of rights to valuable entertainment properties.
As the big players throw their weight behind individual streaming services, it raises a big question around Apple TV+: why should someone subscribe?
HBO Max: Price, Release Date and Available Shows
WarnerMedia hit the floor running with its HBO Max reveal. It gave the people what they wanted, and gave it in spades. HBO Max will have exclusive streaming rights to Friends, The Fresh Prince of Bel Air, Pretty Little Liars, and upcoming dramas like Batwoman and Riverdale spinoff Katy Keene.
It also includes the following Max Originals series:
"Dune: The Sisterhood," an adaptation of Brian Herbert and Kevin Anderson's book based in the world created by Frank Herbert's book Dune, from director Denis Villeneuve
"Tokyo Vice," based on Jake Adelstein's non-fiction first-hand account of the Tokyo Metropolitan Police beat starring Ansel Elgort
"The Flight Attendant," a one-hour thriller series based on the novel by Chris Bohjalian, which will star Kaley Cuoco, who is also executive producing alongside Greg Berlanti
"Love Life," a 10-episode half-hour romantic comedy anthology series starring "Pitch Perfect" star Anna Kendrick, who will also executive produce alongside Paul Feig
"Station Eleven," a postapocalyptic limited series based on Emily St. John Mandel's international bestseller, adapted by Patrick Somerville and directed by Hiro Murai
"Made for Love," a 10-episode, half-hour, straight-to-series adaptation based on the tragicomic novel of the same name by Alissa Nutting, also from Somerville and directed by S.J. Clarkson
"Gremlins," an animated series from Warner Bros. Animation and Amblin Entertainment based on the original movie
The trailer also highlighted shows like Last Week Tonight, Game of Thrones, Sesame Street and Westworld. The service is expected to cover content from the following properties.
Warner Bros., New Line, DC Entertainment, CNN, TNT, TBS, truTV, The CW, Turner Classic Movies, Cartoon Network, Adult Swim, Crunchyroll, Rooster Teeth, Looney Tunes and More.
It's all coming in spring 2020. Pricing is still an unknown, but its current top tier HBO Now is priced at $15 per month.
HBO Max: Why It Could Spell Trouble for Apple
HBO's reveal trailer was akin to a who's who of famous content properties. That builds to the question of what value Apple will bring to the table.
Users like shows they're familiar with. Just ask Netflix, where The Office ranked as the number one show in 2018. Amazon pays up to $4.9 million per episode for The Grand Tour, which continues the Clarkson-Hammond-May dynamic that made Top Gear a hit. Neither of these are well-established Hollywood names, but they've rapidly ramped up their spending on original programming to cement themselves. It could prove a critical advantage now the big players are getting involved.
With NBC and HBO chasing Netflix and Amazon's tails, it's unclear what Apple brings to the table and how it hopes to cement itself. Apple has indicated plans to spend roughly $1 billion on original programming, but it's unclear how much the service will cost, and what non-Apple content will be featured. Executives have reportedly struggled in working with Hollywood, with CEO Tim Cook and others accused of intrusive comments during production, as the Wall Street Journal noted last September.
There are some rays of light for the new service. Its launch touted Oprah and Steve Spielberg among its stars working on new shows. But there were no trailers at the launch, just a sequence of pitches.
Apple has a captive audience of over two billion iOS devices. It's an advantage that helped propel Apple Music past the 50 million subscriber mark, thanks to a deeper level of software integration. But as its Apple TV set-top box looks set to amalgamate a number of streaming services under one roof anyway, the benefits of subscribing to yet another service may be diminished.
With HBO Max's stellar lineup of familiar shows and more to come, Apple and others may start to feel the pressure, if they aren't already.