Get an Amazon Echo for 40% Off and Start Living Smart House
Going Hands-Free Saves Tons of Time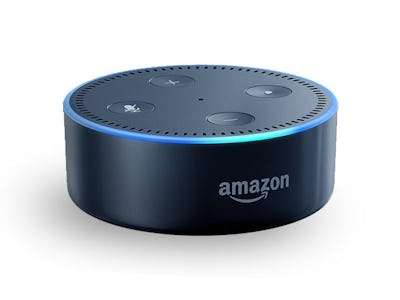 StackCommerce
The Details:
Voice-powered Bluetooth speaker
Play music, check the weather, make calls, set alarms and more
Compatible with Spotify, Amazon Music, SiriusXM and more
Why You Want It:
It's 2019, why are you still whipping out your phone for every little thing? Grab an Amazon Echo and get true power over your home. Using only your voice commands Alexa can answer questions, read the news, control smart devices and much more. Suddenly you'll have one of those magic talking houses you thought only existed in the future, and you won't be so quick to pull out your phone for simple tasks.
The Deal:
You can normally get the 2nd Generation Amazon Echo Dot for $59, but right now you can get it for 40% off — just $34.99.