Meal Kits Without the Kits--Just Hear Us Out
Let eMeals do the planning. You shop (or order groceries) and cook.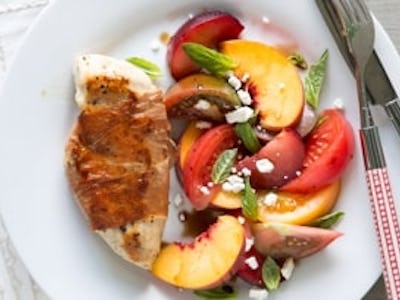 eMeals
If you've been cooking for yourself (or others) for more than about a month, you know how easy it is to fall into a rut. There's a reason Taco Tuesday is a thing. It's hard to come up with new ideas about what to cook and to have all the ingredients on hand to try something new.
That's where eMeals comes in handy. eMeals gives you access to a weekly meal plan, including recipes and grocery lists. You pick the meals you want, and the app will automatically create a shopping list for those meals.
You can take the list and go grocery shopping yourself, or you can send the list to shopping services that integrate with the app. Depending on where you are, you can get Amazon Fresh, Instacart, Kroger Clicklist, Shipt, or Walmart Grocery to do the shopping for you.
eMeals has weekly meal plans for a variety of tastes and needs. Choose from 30-minute meals, slow cooker meals, or budget-friendly or kid-friendly meals. You can also select meal plans that follow your diet preference, whether that's paleo, vegan, or vegetarian. If you have specific dietary needs, there are plans for you too, including gluten-free, diabetic, low-carb, and heart-healthy.
However, you aren't locked into any style. If a meal in the current week's plan for your food style doesn't appeal to you, you can use recipes from other food style plans as well as recipes in your preferred food style from previous weeks. The app also allows you to mark recipes as favorites so they are always handy.
If eMeals sounds like a great idea, you can try it for free for 14 days to see how it works for you. If you find – like many happy eMeal customers – that you're eating healthier and saving time and money, a 12-month subscription costs as little as $4.99 a month. You'll save way more than that each month by cooking at home.