What Are the Best Hemp Products on Amazon? Try These Brands
Amazon can be your one-stop shop for your CBD needs too.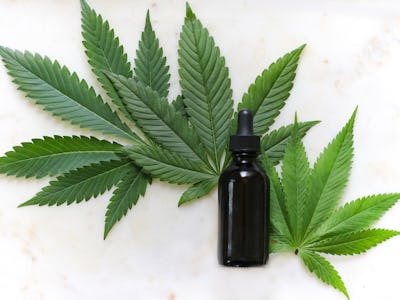 Unsplash / Kimzy Nanney
Hemp used to be something reserved for tourist attractions and trips to California in which it felt like you had entered the future. I remember the first time I learned that an article of clothing I owned was made from "hemp cotton" and how mystical it seemed that there were people in the world that found use for marijuana outside of getting high.
Fast forward to now and the future has very much arrived. With waves of decriminalization and recreational legalization hitting parts of the country with each election, CBD and hemp have found their way into the mainstream. CBD, being the non-psychoactive component of marijuana, is the same as the hemp we've heard about for years. And now you can conveniently purchase CBD and hemp products from Amazon without having to worry about your name being added to a list of shady people.
Curious? Try these incredible brands on Amazon.
Why We Picked This Brand: What ZenRenu understands that other hemp brands often get wrong is that you need all the help you can get. Combining tons of everyone's favorite natural remedies, like aloe, arnica, turmeric and hemp, ZenRenu makes a whole line of all natural products that people rave about. Check out the whole brand but the above product is a fan-favorite.
Why We Picked This Brand: Beyond Bliss has a large variety of offerings on Amazon, but these hemp oil drops are especially great because there are few ingredients and you can add them to anything. With Beyond Bliss, you know you're purchasing quality products made in the USA and that they're not packed with tons of additives.
Why We Picked This Brand: BUHA offers more luxurious packaging than most Amazon CBD brands have been able to pull together. This brand is 100% grown and made in the USA to provide top quality products to people who struggle with anxiety, pain, stress and sleep issues. The frosted bottle includes a dropper that delivers the perfect dose every time for easy use. This brand has the added bonus of being on sale during all the Amazon Prime Day festivities.