This Nationwide CBD Delivery Service Takes the Guesswork Out of Buying CBD
Sign up for Eaze Wellness CBD Delivery today.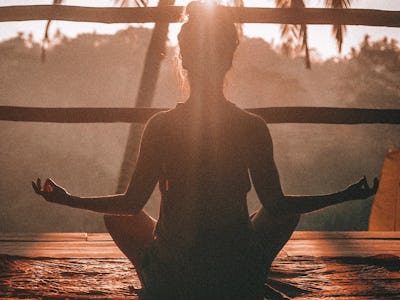 Photo by Jared Rice on Unsplash
CBD or cannabidiol has been touted as a miracle cure from everything from anxiety to pain relief. And while it's too early to draw any firm conclusions, many scientific and clinical research studies have shown that CBD can have significant medical benefits. But unlike THC, the chemical responsible for most of marijuana's psychoactive effects, CBD, does not make people feel "intoxicated" or high. Because of this, hemp derived CBD is legal in most states. But if you're a CBD noob, how do you know where to start when it comes to your CBD journey? That's where Eaze Wellness CBD delivery comes in.
Eaze Wellness is the number one place to purchase CBD online. Their fast, easy, and discreet CBD delivery service offers access to a variety of CBD products to consumers. All of their products are made from industrial grade hemp. This means their products contain less than .3% THC. If you don't believe this, Eaze Wellness will issue a Certificate of Assessment for any of their products, upon request. That's how committed they are to quality. Just like many other online retailers, you have to create an account to order from Eaze Wellness.
So sign up now, and take a look at some of the various CBD products Eaze Wellness has to offer.
Enjoy a refreshing boost on the go with this discreet, all-in-one vaporizer. It contains a pure, non-psychoactive CBD oil blended with peppermint for a refreshing experience. Great for use any time during the day or night. With this disposable CBD vape, there's no battery required and it's ready to use right out of the box. It's perfect for first time CBD users who want to test the effects of what's being touted as the miracle "drug" of modern times. This self-contained, easy-to-use product is portable and compact. The ceramic core technology used on the Focus CBD Peppermint pen evenly distributes heat to the oil so you get 1-2 mg of CBD per 3-second puff. Ensuring you an even and steady dosage each time you hit your pen. So dose up perfectly each time by signing up for Eaze Wellness' CBD delivery service.
For those who want to stand out in a crowd, Vesper Golden One's eye-catching metallic exterior makes it one of the most luxurious vapes on the market right now. Paul Pierce's own Golden Vesper One blends beauty and technology through innovation and design. Golden Vesper's zinc alloy construction feels unique, sleek, and durable. Use it with a compatible Vesper Pod or convert any standard 510 cartridge by using the included proprietary adapter; the choice is yours. With the Golden Vesper One, enjoy a customizable experience with its 3 heat settings, then automatically vape at your leisure or press to inhale. Slide your finger to effortlessly turn your vape on-off without complex commands. The Golden Vesper One's first-in-class 1100 mAh battery allows 1000-1200 puffs per charge, so you can vape five times more than with an industry standard battery. Just like many other online retailers, you have to create an account to order from Eaze Wellness.
The Gio G Pen vaporizer battery is designed for exclusive interface with G Pen Gio Cartridges. The ergonomic design features a durable zinc-alloy casing and powerful 180mAh battery with pass-through charging. The Gio CBD G Pen's ergonomic design ensures the pen fits perfectly in your hand. It's discreet, durable, and hits evenly each time you inhale. What more can you want from a vape? Each purchase includes one battery and micro USB charging cord and cartridges must be purchased separately.
Order now, and finally, try CBD delivery from a trusted source thanks to Eaze Wellness.