The Best Amazon Made Products Worth Buying
Amazon makes a lot of products - These are the ones you should get.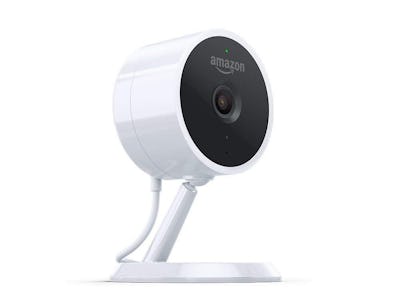 Amazon
If you're considering jumping into Amazon's ecosystem of devices, you have a wealth of options available to you. Some of Amazon's products are fantastic but others aren't and your money would be best sent elsewhere. Below, we're going to show you some of the best Amazon-owned products that are actually worth buying.
Amazon Fire TV Cube
The Amazon Fire TV Cube provides two solutions in one device. For starters, it brings the Fire OS to your TV, which will give you access to countless video streaming apps, and of course, Amazon's own video service. Second, it has Alexa built right into it, allowing to you control not only your TV with your voice, but other smart devices you have installed in your home.
The Fire TV allows you to watch compatible TV content in 4K UHD and with Dolby Atmos support, you'll have an equally impressive soundscape to go with your videos.
Echo Show
The Echo Show may be one of the newer Alexa products from Amazon, but it's easy to see that it's simply the best of the lineup.
Featuring a 10.1 HD display, the Echo Show displays contextual information when replying to your questions, but that's just the basics. You'll be able to take full advantage of the large screen by watching your favorite videos from the likes of Netflix, YouTube, Amazon Prime Video and more.
Amazon Cloud Cam
While others may be more popular for security camera space, Amazon's Cloud Cam is actually very good. The easy to setup and monitor 1080p indoor security cam is perfect for those who want to keep an eye on their house without investing hundreds into an entire security setup.
Featuring a two-way microphone system, night vision, and instant notifications when movement or sound is detected, the Cloud Cam does just about everything you'd want. You can easily check all activity within the app. You can view and share the last 24 hours of motion alert video clips for free, but you can extend this to 30 days by signing up to one of the affordable paid plans. If you own an Amazon Fire TV, Fire Tablet, Echo Show, or Echo Spot, you can simply ask Alexa to show you the live feed of the camera and it will be displayed right then and there.
Kindle Oasis
If you're in the market for an e-reader, the world of Kindle has come a long way since its introduction in 2007. The all-new Kindle Oasis, which is slated to be released later this month, really shows the evolution of the device.
The 7-inch e-ink display boasts a PPI (pixels per inch) of 300, which translates to very crisp crisp text. The standout feature of the new Oasis is that the display itself can adjust from its pure white state to a warmer amber for reading that's easier on the eyes. You can schedule this shift yourself, or let the built-in sensor automatically adjust itself based on your lighting conditions.
Thanks to its IPX8 water resistance, you can use the Oasis while floating on a floaty in a pool or in the tub while you're relaxing. It also (unsurprisingly) works with Amazon's Audible, and you can pair it to Bluetooth headphones or speakers and switch between reading and listening instantly.