How to Find Someone in the Perfect Low Pressure Situation
Say goodbye to countless online conversations that go nowhere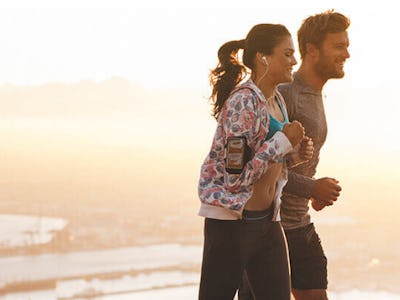 It's Just Lunch
If you've ever spent any time at all on an online dating app or website then you know how much of a waste of time it can be. You match with people who don't respond to your messages. Or you spend days messaging back and forth with someone only to never actually meet with them in person. Or after a day-long message exchange you realize only once you've met that you don't really connect after all. Given these obstacles, it's pretty hard to feel encouraged about online dating, even when studies show that around 40% of couples in the U.S. now meet online.
If this all sounds familiar to you then you should know about It's Just Lunch. What It's Just Lunch does, essentially, is take care of all the worst parts of online dating, leaving you with the essential parts: actually meeting face to face. Here's how it works. An It's Just Lunch dating specialist will speak to you on the phone to get to know you. They'll ask you about your hobbies, interests, values, etc. Then, given the information you've provided them, they will put together a list of potential matches for you to meet, paying attention to everything that's important in a match for you. Basically, this translates to countless hours where you'd be otherwise sifting through dating profiles only to find, after hours of of texting back and forth that you probably don't have long-term potential because your political opinions don't exactly align.
And as for the actual scheduling? (Probably one of the most dreaded parts of dating.) They will take care of all of the logistics for you so all you have to do it show up. And you don't have to worry if you can't make lunch dates. Timing is flexible. Once you meet with your date, you'll give IJL feedback on how it went, so that they'll be able to get to know your likes and dislikes better, and you can take it from there, hopefully meeting your ideal partner sooner than you could imagine.
It's Just Lunch has matchmakers all across the U.S. as well as the U.K. and Australia.