3 Shoes You Can Get Now to Upgrade Your Style
They're stylish and made to last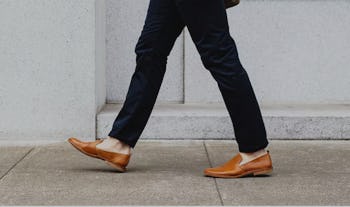 Huckberry
Shoes can make or break an outfit. They also can make or break your evening by being super uncomfortable and causing you to be in a lot of pain. But when you find shoes that work for you, are comfortable, stylish, and well made, you'll get to enjoy them for years or even decades. Here are three shoes you can check out now that will upgrade your style.
Why We Picked It These classic shoes are both comfortable and versatile. You'll be able to wear these at work and during a night out. They are made with a soft sheep leather insole, and a leather outsole that is made to last.
2. Wolverine's Original 1000 Mile Boot
Why We Picked It Here's another shoe you'll be sure to get your money's worth with. The timeless look means you can wear it with pretty much anything. It's recreated from the first Wolverine shoe from 1914.
3. Astorflex's Patnoflex
Why We Picked It These stylish shoes are comfortable and elegant. They are made in northern Italy by a family who's been making shoes for the last 6 generations. It's the perfect dress shoe if you're someone who prioritizes comfort above all.