Teen ISIS Recruiter Leaves Digital Trail That Leads to Jail
He'll probably get to know more than 140 characters in the yard.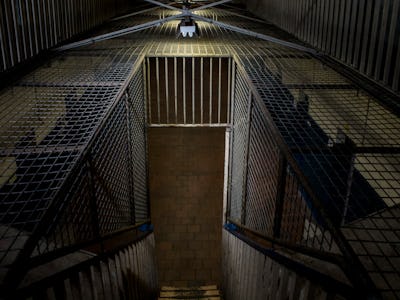 Wikimedia
Virginian ISIS recruiter Ali Shukri Amin, 17, will have Uncle Sam looking over his shoulder whenever he logs onto anything for the rest of his life. He'll also likely spend the next 11 years in prison. Amin ran the Twitter account @Amreekiwitness (now suspended) to disseminate propaganda and provide primers on how to send bitcoin to ISIS. He also drove a friend to the airport to join ISIS in Syria in IRL. The friend, 18-year-old Reza Niknejad, was charged with a conspiracy to aid terrorists. Amin pled guilty in June, and as of Friday he became the youngest American yet sentenced for ISIS-related crimes.
"Today's sentencing demonstrates that those who use social media as a tool to provide support and resources to ISIL will be identified and prosecuted with no less vigilance than those who travel to take up arms with ISIL," said Dana J. Boente, U.S. Attorney for the Eastern District of Virginia, in a statement.
Anonymity on Twitter — especially when you start to act strangely in school — is not an impenetrable veil. Social media can be trawled, and so can bitcoin.