This Is the Coolest Case for AirPods
Security Has Never Been So Fashionable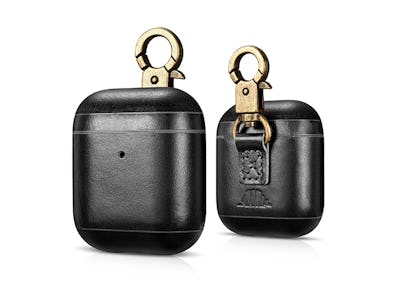 StackCommerce
The Details:
Stylish genuine leather
Protects your AirPods from damage
Bronze metal clip securely attaches AirPods anywhere
Why You Want It:
Your AirPods are cool, so they deserve a cool carrying case. Protect your AirPods and keep them secure in this stylish genuine leather carrier. You can clip it to your backpack, purse, keys, or anywhere else with the bronze metal clip. This case is so fashionable it almost makes the AirPods themselves look less cool in comparison.
The Deal:
This handmade leather AirPod carrying case normally sells for $39.95, but you can get it 37% off for $24.99. And now you can enter code FIREWORK15 for an extra 15% off.