This Rechargeable Screwdriver Is a Toolkit Essential
Upgrade Your Toolset With Quick-charge Technology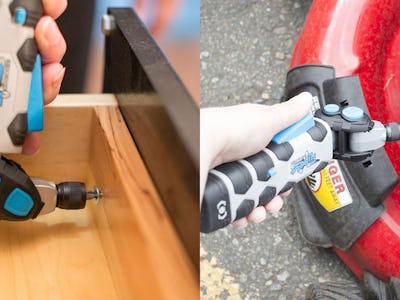 StackCommerce
The Details:
Rechargeable lightweight screwdriver
360 degrees of flexibility
Features LED work light
Why You Want It:
A good screwdriver is an essential part of anybody's toolbox, whether you're a professional or just a hobbyist doing at-home DIY projects. If you're in the market for a good screwdriver or looking for an innovative upgrade for your toolset, this one's for you. It's a quick-charging power driver that features 380 different positions with full 360 flexibility and variable speed trigger, and it's lightweight and ergonomically designed for comfortable use. It even comes with a bit set.
The Deal:
The Flip Out Rechargeable Screwdriver & Bit Set regularly retails for $45 but right now it's 33% off and you can grab it for $29.99.