Become a MATLAB Programmer and Master Machine Learning
Learn Data Analysis, App Creation & More In One Single Bundle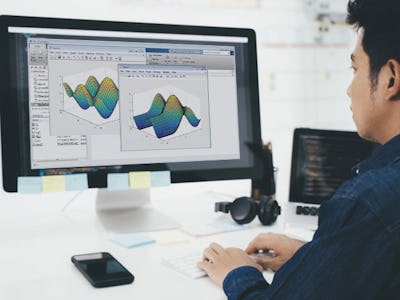 StackCommerce
The Details:
Learn MATLAB programming at home
Huge 10-course bundle
400+ lessons for an in-depth MATLAB education
Why You Want It:
MATLAB is a robust numerical computing software used by engineers, scientists, programmers and economists. With that range of specialties, you can see that it's a special program with a long list of uses. This comprehensive master class bundle includes in-depth course on a variety of MATLAB topics, including machine learning, data analysis, and how to create apps. Whether you're only beginning to use MATLAB or just brushing up on your knowledge, this class bundle is an essential tool.
The Deal:
The ten courses included within the Complete MATLAB Programming Master Class Bundle normally sell for a combined $573.41, but now you can get all of them for just $28.99 — a 94% discount.
Prices subject to change.