Become a Pro Photographer Using This Canon DSLR Course
Anyone Can Learn To Shoot Perfect Photos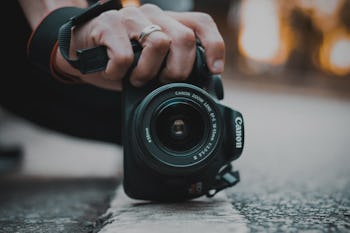 StackCommerce
The Details:
Learn everything about your Canon DSLR
Use your Canon to take great photographs
41 in-depth lessons
Why You Want It:
Canon is the most famous and well-regarded camera brand among photographers, because of their reliability and signature ease-of-use and versatility. But having a Canon DSLR doesn't guarantee you'll take perfect shots. For that, you'll need the know-how offered by this in-depth Canon DSLR Photography course. It'll take you through all the technical specifics and customizable features you'll need to learn to be a great photographer. Whether you're a beginner or a seasoned professional you'll find something new in this course.
The Deal:
The Canon DSLR Photography A-Z Course regularly sells for $199 but right now you can get it for 94% off on the Inverse Shop for just $10.99. That's a deal you can frame and hang on the wall.
Prices subject to change.