Take Cool Photos With This Retro Polaroid Instant Camera
Snap And Print Photos In An Instant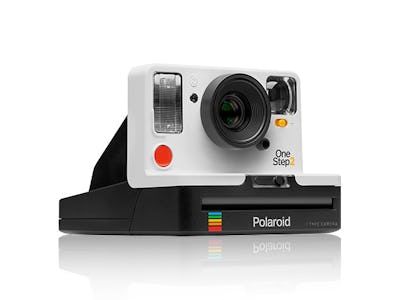 StackCommerce
The Details:
Classic, retro instant camera design
High-quality lens and powerful flash
Easily rechargeable via USB
Why You Want It:
In the age of camera phones, all photos seem disposable because they only exist on a screen. Take a picture that lasts with this hip retro-style analog camera. Don't be intimidated using film, this Polaroid camera is designed for beginners and professionals alike and works straight out of the box. When you snap a photo you'll get a cool, film photograph you can hold in your hands that no camera phone comes close to.
The Deal:
The Polaroid OneStep 2 Camera including B&W film and photo box typically retails for $127.99, but now you can get it for $109.99 — a 14% discount.
Prices subject to change.