What's The Weeknd's Next Single?
The Weeknd's new album is out today and we're already excited.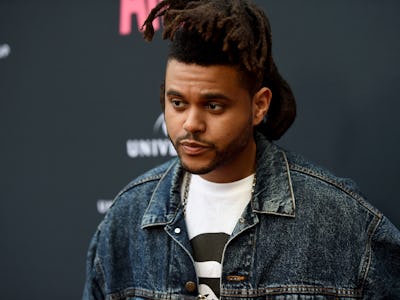 Michael Buckner / Getty Images 
Today The Weeknd becomes a star. The Canadian singer's second album, Beauty Behind the Madness, is now out and it's his reintroduction to the world. The singer felt the spotlight ever since his early singles got picked up on places like Pitchfork and when Drake gave him an early co-sign. But this summer his single "Can't Feel My Face" hit number and along with a number of Top 10 singles, he went from a guy that could already sell-out arenas without being on the radio, to dominating the radio.
His big breakout single "Can't Feel My Face" is an outlier on the album. Despite what the early press might've tried to establish, this isn't "The Weeknd Going Pop." This is The Weeknd staying in his same niche, except now eyes of the world are placed on him instead of just through their Tumblr feeds. Those who expect an album full of similar tracks will instead be treated to the moody "Tell Your Friends" or "As You Are". Songs that could be singles, but still reveal the Weeknd to be a singer more in love with moods than bangers.
"In The Night" is the one exception. In the New York Times Magazine profile of the singer, a song was described as his "Billie Jean" — clearly it is this track. The same faux-80s sounds and the blissful recklessness of "Can't Feel My Face" is pushed even further. "In the night she hears the calling / In the night she dances to relieve the pain," The Weeknd sings for a song ready to follow those ready to hit dance floors in the middle of an icy winter. The track is slightly buried in the album's back half, but as people hear the album for the first time today, it'll become immediately clear this is the song no one will be able to escape. Long live Abel.