Ditch Your House Keys for This Awesome Smart System
Smart tech for the front door.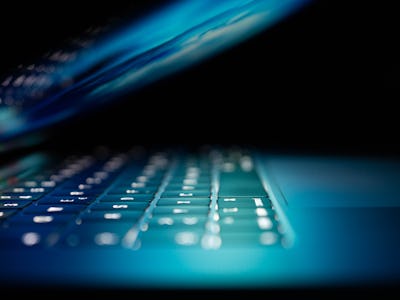 Unsplash / Philipp Katzenberger
It's happened to all of us at least once: You leave the house to run a quick errand or maybe you're a little late for work so you're rushing. Whatever the cause, there's nothing worse than realizing you can't get into your home because you forgot your keys. But what if the constant fumble and shuffle to find your keys could be a thing of the past? What if you could easily access your home at any time by simply pressing a button?
Simplicity with Everykey
Everykey is a smart platform that revolutionized the security concept by allowing consumers to house all of their essential passwords, physical keys, and access codes in one convenient Bluetooth device. By using their product, you can easily unlock your car, house or access private information like bank accounts or personal passwords on protected devices such as laptops, tablets and desktop computers.
Everykey for the home
If the idea of not having to frantically search for your house keys excites you, then Everykey is the critical solution that's perfect for you. Everykey upgrades the concept a traditional smart lock by allowing you to remotely unlock your door—no access codes required. As long as you're within three-meters of your home, you can conveniently unlock your front door by simply using the app or relying on the Bluetooth device.
How does this work?
So you might be wondering if the Everykey Bluetooth device is actually storing your smart lock's access code either on the cloud or on the device. But it doesn't. Instead, once you pair your device with your locks, when you're in range the device will communicate via a specific AES 128-bit encrypted message. This message allows for the Everykey to identify itself to your smart lock and allow for the door to unlock.
And for added peace of mind, that encryption is stored directly on the device—not the cloud. More importantly, the device doesn't repeat encryption. So, there's no way for unscrupulous hackers to spoof your device and gain access to your home.
Can I use my Everykey with a manual lock?
Because Everykey relies on Bluetooth to communicate with devices, unfortunately no. As of now, you need to have a smart lock to use Everykey's technology.
But what if I lose my Everykey?
The Everykey device is literally a fob that you can use by itself. But if you're concerned that you might lose your fob (which is an understandable fear), then there are two user-friendly options. Opt for the smartband that features a pocket where you can insert the fob or request the key ring fob which comes with a built-in slot to easily add it to your existing key ring.
If you happen to misplace your Everykey device or it's stolen, you can easily freeze it by either selecting the option within the Everykey app or by contacting them directly. Once your device is frozen, no one will be able to unlock your smart locks or any of your other connected devices or accounts.