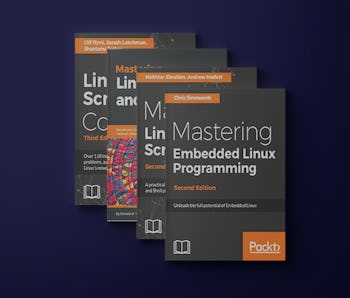 Innovation
Pay What You Want to Learn Linux
Learn this important programming language and get started on a new career
StackCommerce
The Details:
Learn everything about Linux
4 detailed e-books in one bundle
Pay what you want on a bundle worth $160
Why You Want It:
Linux runs many of the devices we use every day and is an extremely valuable tool for beginner and advanced programmers alike to learn. Many people spend entire lucrative careers working exclusively with Linux. Mastering Linux normally takes years, but with these four in-depth e-books, you'll have everything you need to begin utilizing Linux to its full potential.
The Deal:
Each of the e-books in this bundle retails for $40 for a total value of $160, but right now you can pay whatever you want and start mastering Linux for up to 99% off the usual price. You wish all your programming classes had the pay what you want policy.
Prices subject to change.