Upgrade Your Beach Trip With This Sand-Proof Beach Blanket
The worst part about going to the beach is the sand.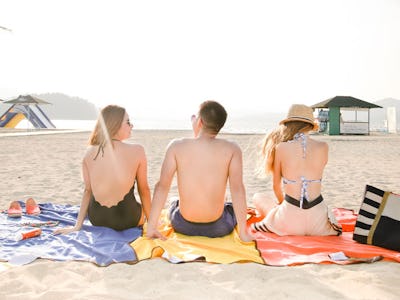 StackCommerce
The Details:
Unique linen blend beach blanket
Allergen-free and quick-dry
Keeps sand on the beach where it belongs
Why You Want It:
You love going to the beach but merely tolerate sand. It just gets everywhere: sand sticks to your body and even when you're careful to sit on a beach towel it finds its way into your car. But you can eliminate all the frustrating clean-up with this innovative sand-repellant beach blanket. Sand just doesn't stick to it, even when wet. You'll get to fully enjoy the beach when you don't have to worry about finding sand in your clothes for the rest of the week.
The Deal:
The Lagu Sand Repelling Beach Blanket regularly retails for $35 but the Inverse Shop has it discounted 28% to $24.99, so you can get one for less than it costs to clean your car after a beach trip.
Prices subject to change.