Save Up to 95% Off Water With This Simple Gadget
Save money and the environment with a single change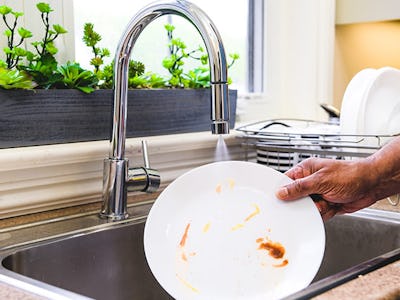 StackCommerce
The Details:
Save up to 95% on water
Converts water to high-speed mist
Fits on existing faucets
Why You Want It:
Whether you're running the faucet in your house, RV or boat you can always cut down on your water use. It's economical as well as environmentally smart. This water atomizer fits on your existing faucets and converts water to a high-speed mist, perfect for doing dishes or washing your hands. Besides saving up to 95% on water, it installs easily in just a minute. With all the savings and environmental factors it's amazing all faucets don't have these.
The Deal:
You can get the Aquamiser Water Saving Atomizer and start saving the environment and on your water bill for a deal of just $14.99 in the Inverse Shop.
Prices subject to change.