Here's How to Cut Out Your Cable Bill and Get HD Channels for Free
A Slim And Sleek Digital Antenna That Fits Anywhere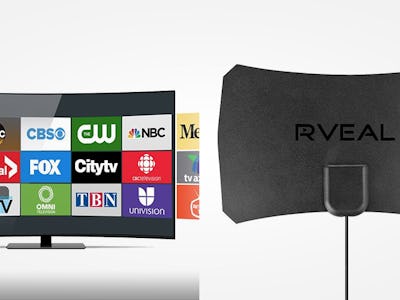 StackCommerc
The Details:
Instant access to local channels and no monthly fees
Higher picture quality than cable or satellite
Scan channels with a single click
Why You Want It:
Did no one ever tell you that you can get high-definition channels for free with just an antenna? It's time to stop paying your monthly TV bill and get this sleek indoor antenna. It's got a wide 50-mile range so you can get instant access to local news, weather, sports and more. The only thing you won't see is a monthly fee.
The Deal:
This digital HDTV antenna retails for $29 but now you can get it for $19.99 — a 31% discount. Think of it as paying just a fraction of the typical cable bill for unlimited free TV.
Prices subject to change.