Get a Versatile Samsung Chromebook for Just $99
The perfect device for browsing the web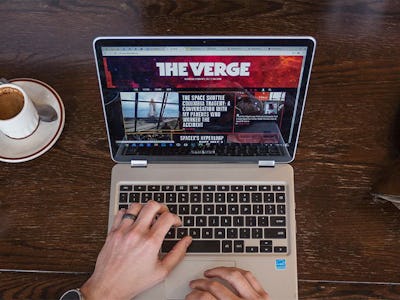 StackCommerce
The Details:
Fully integrated with Google Search, Gmail, and Youtube
Includes webcam, stereo speakers, and HDMI, USB 2.0 & 3.0 ports
Super quick Dual-Core 1.7GHz CPU starts up in seconds
Why You Want It:
You've got your go-to computer for the heavy-hitting work at home or the office, but how often do you really need it for the basics? Relocating your heavy duty device to the living room or cafe is a chore. Get a slim, lightning-quick Chromebook and stop lugging around your work-time computer. This Samsung device has the power to handle all your web-surfing, e-mail and video chatting needs and is conveniently super-portable and easy to use. It's simply perfect as your new play-time computer.
The Deal:
This refurbished 11.6" Samsung Chromebook normally retails for $599 but now at the Inverse Shop, you can get it with a huge 83% price-drop for just $99.99.
Prices subject to change.