Protect Your Pet With This Simple Allergy Test
Avoid unnecessary trips to the vet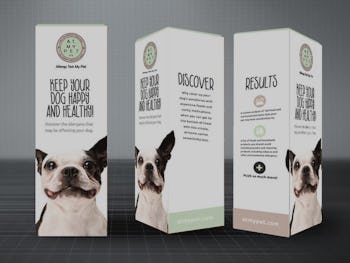 StackCommerce
The Details:
Get a list of items your pet may be sensitive to
Simple, easy-to-use test
Avoid pricey trips to the vet
Why You Want It:
Just like you, your pets can have allergies. Unlike you, they don't have the ability to speak about their symptoms. This easy to use test can detect over 100 items that might be affecting your pet. The best action is preventative, so you can avoid costly trips to the vet by removing the offending allergens from your home. If your pets could speak, they would thank you.
The Deal:
The Allergy Test My Pet Kit usually sells for $99, but right now it's 30% off so you can get it for $69. That's a fraction of the price of an emergency visit to the vet.
Prices subject to change.