Meet the Shoes You'll Be Wearing This Summer
Summer is here and that means it's time to hit the road, go exploring and make memories with friends and family. But all that adventure means you need the right shoes.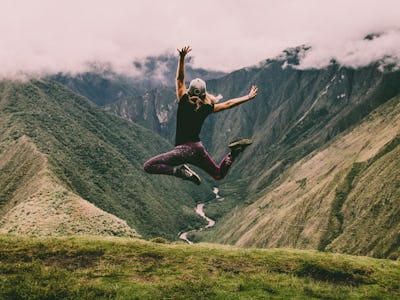 Unsplash / Peter Conlan
It's finally summer and that means it's time for adventures, vacations, road trips and just fun times spent with friends and family. And while you're out there racking up memories, you want to be your most comfortable. We're about to introduce you to the shoe you're going to be wearing all summer long.
Say hello to Suavs
Whether you prefer vacations spent exploring bustling cities or getaways that immerses you in nature, you're going to need a shoe that lets you walk, run, hike or climb all day long. Imagine a shoe that can last longer than your day trips, and won't leave your feet tender, swollen or aching. Suavs is a sneaker that's specifically designed for the explorers, vacationers and adventure seekers.
A cut above
So what sets the Sauvs shoe apart from your standard sneakers? The unisex shoe is designed from breathable knit to keep your feet cool whether you're pounding the pavement in New York or hiking through Mesa Verde National Park. More importantly, you can skip the socks if you like and you won't be left with sweaty toes thanks to a sweat-wicking insole. The knit is actually constructed with a 3D stretch to ensure maximum comfort. The completely flexible and foldable shoe can be squished into day packs and carry-ons, meaning that a pair won't take up too much space in your luggage.
A stylish choice
While the shoes are perfect for exploring cities and canyons, they're just as useful for a day at the office. Whether you rely on a standing desk or find yourself running back and forth around the office, Suavs are there to give you the comfort and support you need to last a full workday. But they're stylish and low profile appearance ensure that they compliment your business casual outfits.
Which one are you—high tops or low tops?
Suavs are available in two styles. For a more fashion-forward look opt for The Legacy—a sleek high top with a protective rubber toe cap. Pair them with jeans, dress pants or on-trend sweats for a smart look. But if you prefer a more traditional sneaker, the Zilker is for you. Choose between a gum (natural) or white sole. Most importantly, both styles feature pre-lacing so you never have to stop to re-tie your shoes. Available for men and women, we're pretty sure you'll agree that Suavs is your go-to choice this season.