Celebrate Toy Story 4's Release With Deals on Adult-Approved Games
Gift yourself with access to games you could only dream about as a kid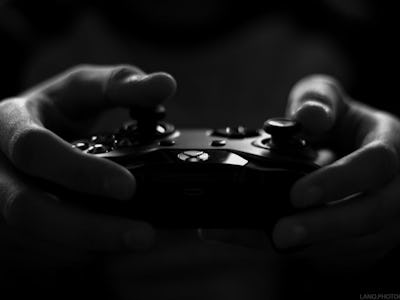 StackCommrece
News flash: toys have come a long way since you were little. While you were busy doing boring adult things like starting a career and navigating the world of Tinder, toys have quietly became even more awesome than you likely remember.
There's no better way to get in touch with your inner child than to order a pizza and bust out the games. You worked hard to become a grown-up so you might as well enjoy it by acting like a kid again. Here are five amazing deals to get your started:
Classic Gaming Console With 800+ Games
Start your care-free nostalgia trip with this Classic Gaming Console. It's super portable, but includes a whopping 800 classic games build in. Not only that but it's built for parties: it includes an HDMI output so you can play retro games on your modern TV, and two controllers so you can play with a friend. Get it for just $49.99 — a 74% discount on the normal retail price of $199.
IPM 3D Virtual Reality Glasses
Virtual reality has never been this accessible. With this deal, you can get futuristic VR Glasses and enjoy immersive viewing right out of the box with your own Android or iOS phone. These glasses feature adjustable straps and viewing controls so you can achieve a clear picture, and pack a Bluetooth remote for easy use. They regularly cost $69.99, but they've been discounted 78% so you can grab them for just $14.99.
Dancebot Dancing Robot
This adorable little dancing robot will melt even the coldest of hearts. Despite its stylish design, it works double duty as both a toy and Bluetooth speaker that dances along to whatever you play through it. Dancebot seriously creates a unique dance to suit the rhythm and tempo of the music. It normally costs $79.99 but you can get your own Dancebot now for $49.99 — a 37% savings.
Force Flyers DIY Building Block Fly 'n Drive Drone
This isn't just a toy, it's also a cool do-it-yourself project. Rather than drop hundreds on a drone or RC car, you can use this kit to construct your own using LEGO'style building blocks. You'll even learn about aerodynamics and weight distribution as you build your own machine. Easy enough for kids to learn, but adults can play too! This DIY kit is usually $49.99 but it's on sale at 20% off for $39.99.
Toybox 3D Printer Deluxe Bundle
.If you're not satisfied by all the toys you already own, how about you take toy-making into your own hands? This innovative little 3D printer is safe and easy enough for kids to use, but definitely cool enough for adults as well. The companion app features a massive toy catalogue which is always expanding, and kids or adults can create and share their own new designs online. It's basically infinite toys in one small box. Regularly $469, the 3D printer is now 32% off, just $314.99.