Get Deep Sleep Every Night With This Memory Foam Pillow
You'll get way more than 40 winks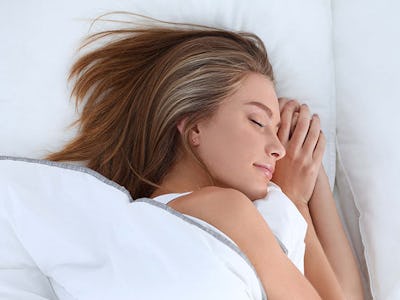 StackCommerce
The Details:
Get perfect sleep with contouring memory foam
Enhanced breathability with pin core ventilation
High-quality luxury knit cover
Why You Want It:
You shouldn't have to fight with your pillow to get to sleep. For too long you've patted and folded and fidgeted with your pillow as the clock ticks forward deep into the night. With this Yaasa Memory Foam Pillow, you can let the pillow do the hard work. It uses moldable memory foam that contours perfectly to whatever position you choose to sleep in. Your head, neck, and shoulders will be in a perfectly balanced alignment from the time you lay down until you wake up.
The Deal:
This is not just a dream! The Yaasa Memory Foam Pillow normally costs $79 but is now available on the Inverse Shop at a 12% discount for $69.
Prices subject to change.