Take 400 Games Everywhere With This Retro-Inspired Handheld
Retro gaming time warps to the present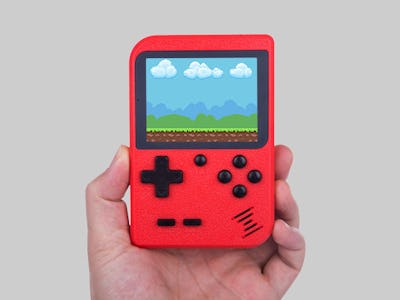 StackCommerce
The Details:
Play 400 already-included classic games
TV-out port for gaming on the big screen
Rechargeable, so no need for AA batteries
Why You Want It:
Games used to be simple, fun things you could just pick up and play. Unlike your adult life, gaming doesn't have to be so serious. GameBud is a portable gaming console that will take you back to the glory days of retro gaming with 400 games to choose from. You can even hook it up to your TV if you want to have a retro gaming party with your pals from middle school. Pizza not included.
The Deal:
GameBud Portable Gaming Console retails for $74.99, but now you can get a classic gaming time machine for more than half off at $29.99 during our Semi-Annual Sale.
Prices subject to change.