6 Wardrobe Essentials to Outfit You for the Summer
The right wardrobe essentials will help you keep your cool this summer.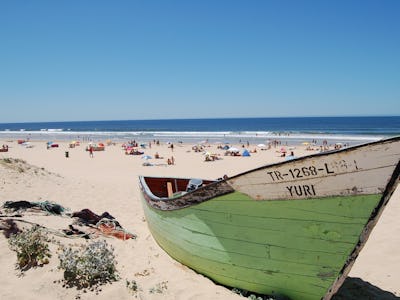 Unsplash
Never mind what the calendar officially says, summer is here my friends and truth be told your level of comfort is a direct reflection of your wardrobe. As the temperatures and humidity levels rise you will quickly find that having the right items in your wardrobe can make all the difference. And choosing the pieces that work with each other is your best bet for eliminating the "what to wear" dilemma. Here are 6 wardrobe essentials that are capable of outfitting you for the summer.
The Free Fly hybrid shorts are the perfect blend of performance and utility. With its bamboo lining, these shorts are naturally breathable, moisture wicking, and the four-way stretch fabric is the ultimate in comfort.
The Proof Nomad shorts are made from Japanese Toray, the end result is a stretchable fabric, that's breathable and soft to the touch. The hidden zip pocket makes the Proof Nomad shorts great for traveling as it keeps your personal belongings out of sight.
If you're headed for the sun and sand you'll want to take the Boatman shorts with you. The boatman board shorts are lightweight and breathable so you can feel comfortable wearing them all day. Not only that, but they also dry off quickly so you're not sitting in a puddle for the rest of the day.
The air knit polo is made from Supima cotton, which is stronger and softer than your run of the mill cotton. The air knit polo is made with a baby jersey knitting technique and the end result is a light and airy hand feel. The air knit polo gives you the soft familiar feel of your favorite tee, but you can wear this one out to dinner, without the side eye.
The Shambles shirt is the formal, everyday shirt you're looking for this summer. Lightweight and breathable the Shambles will keep you cool even on the hottest days. If you're looking for a shirt that can take you from day to night, this is it.
If you're pressed for space and you can only take one t-shirt this should be it. The 72-hour merino tee is temperature regulating, moisture wicking and odor resistant for you guessed it—72 hours. Seems to me that would be great properties for any t-shirt as the summer temperatures start to heat up.