This Is the Key to Launching a Six-Figure Career
Save big on this project management certification bundle.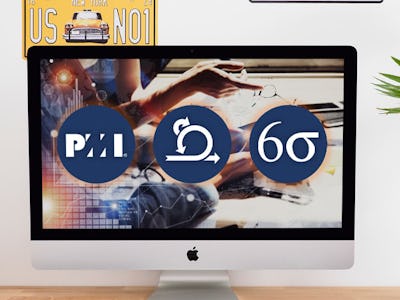 StackCommerce
The Details:
Learn advanced project management techniques at home
8 Full courses featuring 100+ hours of content
Everything you need to get project management certified
Why You Want It:
Project Management is invaluable to the modern workplace, and a certification in Project Management can be your career's secret weapon. Learn everything you need to know in this massive 8-course Certification Bundle. Included are courses on Agile Scrum, Extreme Programming and Six Sigma from the basics to the advanced levels. When you're done with this Bundle you'll be able to get certified as an Associate In Project Management (CAPM) and a Project Management Professional (PMP) by the Project Management Institute.
The Deal:
Each of these courses has a $146.25 value, for a combined price tag of $1170. However, you can get all eight courses as the Complete Project & Quality Management Certification Bundle for only $39 — a whopping 96% off the regular price.
Prices subject to change.