Relieve Your Aching Muscles With a Heated Massager
Save money by getting the massage you want at home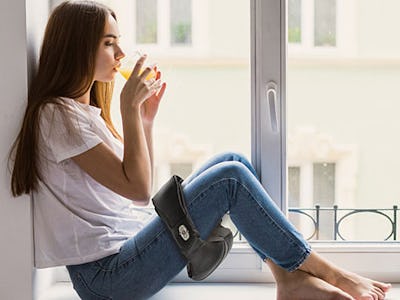 StackCommerce
The Details:
Relax without a trip to the spa
4 Shiatsu-inspired massage nodes
Built-in heater relieves tension
Why You Want It:
Skip the line at the masseuse, and in fact skip the drive altogether. Now you can get a deep, soothing massage without an expensive trip to the spa. This portable massager is designed for home use, but it's so compact you can use it in the office or even your car. It even has a built-in heater for an extra-invigorating massage. The U-shaped design means you can use it practically anywhere on your body: back, neck, hamstring, calf or feet.
The Deal:
Normally you leave the spa feeling relief in your back but sore in your wallet, but you can get this Belmint Heated Shiatsu Kneading Massager on the Inverse Shop for only $45, a 35% discount from the regular price of $69.99.
Price subject to change.