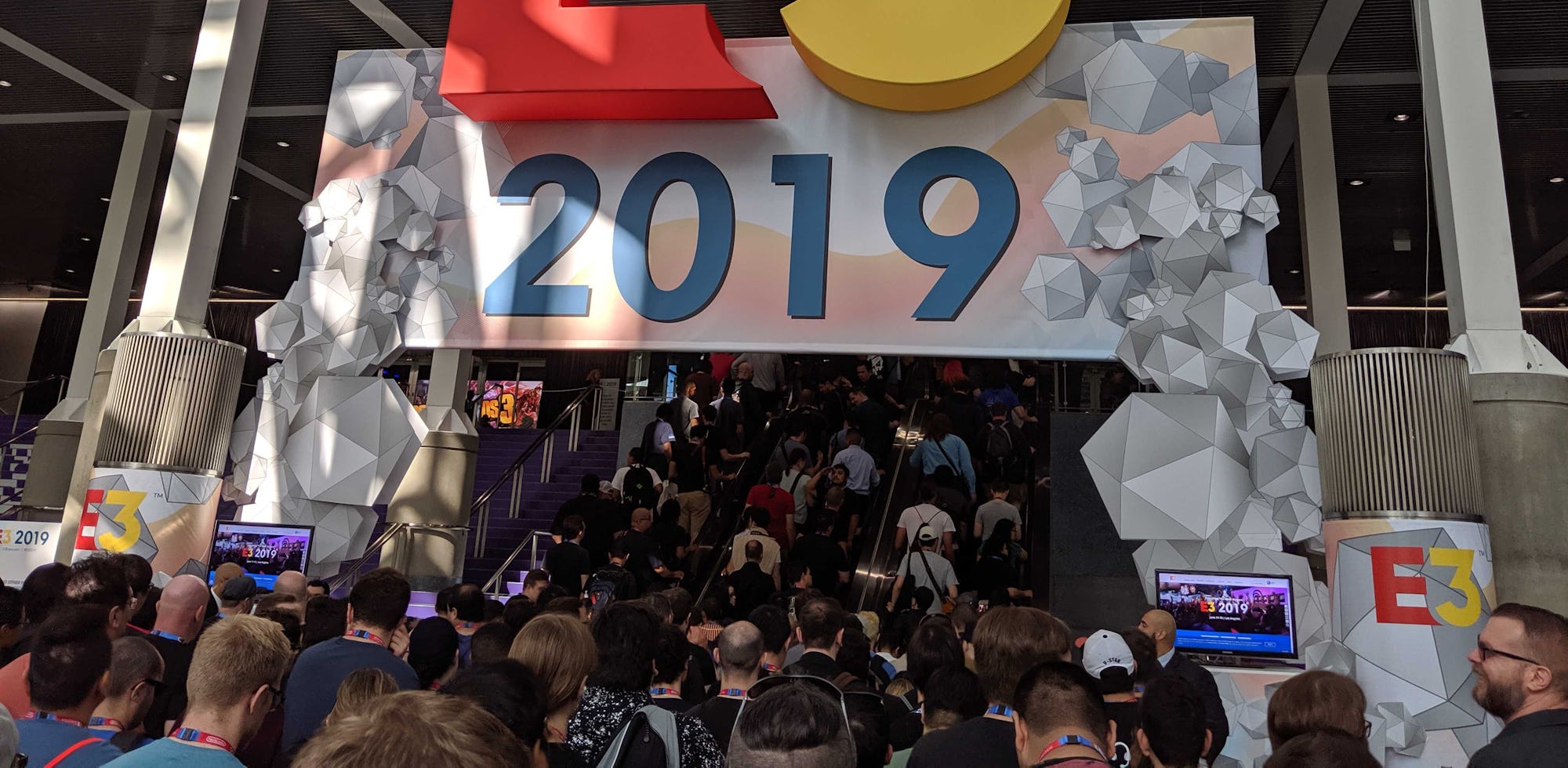 Gaming
Inverse E3 Awards: Honoring the 15 Best Moments of E3 2019
We came, we saw, we gamed.
Danny Paez
E3 2019, the Super Bowl of video game conventions, came to a close on Thursday, and Inverse was there following the most-hyped announcements, viral moments, and overall wild occurrences.
Over its 24 years, the Los Angeles conference has grown into to a cultural event. There were booths that resembled theme parks, surprise appearances, and badass video game debuts that had everyone in the Staples Center and — and millions more people watching on livestreams — locked into the news.
Here are the Inverse E3 Awards for 2019.
🎮 Read more Inverse E3 stories 🎮
15. Most Memorable Gaming Accessory at E3 2019
Cloud gaming promises the ability to play video games anywhere with your smart device. But GameBoks wants to let gamers take their console with them in a handmade natural-wood case.
The station is fitted with a 24-inch monitor and 2.0 speaker system. Rapper Lil Yatchy even stopped by E3 to pick one up. (price: $850)
14. Best Nerd Swag of E3 2019
I stumbled across a Marvel's Thanos Infinity Gauntlet made out of Jordan 1 sneakers with six Bulls Championship rings in lieu of the infinity stones. It was the most ambitious hypebeast and geek crossover of all time.
The piece was a collaboration between artists Freehand Profit and Bosslogic.
13. Best Physical Game at E3 2019
Sprinkled amongst all the video games were toys that were equally as enchanting as software. The most whimsical was the Pixxel Cube.
It's a digital version of traditional maze cubes with LED lights and accelerometers to detect turns. Players need to try and guide the glowing yellow circle to the end of the six-sided maze before time runs out.
12. Best Way to Blow a Little Money at E3 2019
It's easy to spend boatloads of money at E3, but the most absurd way was buying IRL loot boxes.
The scrutinized virtual items were available for purchase IRL at E3 2019 and the most expensive one I could find went for $129.99 (though vendor Toynk promised it contained a $200 value.) Each box contained an assorted and random mix of games, which seems risky. But for the right gamer, it's definitely an interesting proposition.
11. Most Unexpected Appearance at E3 2019
Elon Musk sat down with Bethesda's Todd Howard and games journalist Geoff Keighley to announced that Tesla cars will soon run games like Fallout Shelter and Cuphead.
The electric cars will also begin supporting popular game controllers and certain games will let Tesla owners use their steering wheel as a controller.
10. Best Cosplay of E3 2019
There were endlessly creative video game consumes, like Cloud Final Fantasy's doppelganger and a breakdancing duo of Star Wars clones.
But a gamer dressed as Lifeline from Apex Legends takes the cake for using an office chair to recreate the combat medic's floating robot.
9. Best Celebrity Video Game Cameo at E3 2019
John Bernthal will be in Ghost Recon Breakpoint. Keanu Reeves instantly became an internet heartthrob when he revealed his role in Cyberpunk 2077. The line between the film and video game industry is blurring. This year, a ton of Hollywood talent made its way from the silver screen to the gaming monitor.
8. Best Indie Game at E3 2019
Indie games held as much weight as the showcased AAA titles and Manifold Garden was the most mysterious, beautiful, and trippy out of the ones I tried.
I traversed a minimalistic crypt by bending the laws of physics and solving puzzles. Why are you there ? Where does the crypt lead? Those questions are what kept me exploring Manifold Garden.
7. Most Overwhelming Booth at E3
The Bang Energy booth.
No one:
Bang Energy, (an energy drink):
6. Best Booth at E3 2019
The Fortnite booth brought the battle royale game to life in a way that I didn't think was possible. It was expansive, neon, and featured some of the game's most iconic characters and props.
There was a to-scale Battle Bus, pinata llamas, and a giant banana man. For a moment I thought I had been dropped onto the island.
5. Best Keynote at E3 2019
The best keynote wasn't even a keynote. Nintendo didn't host a physical presentation but still managed to outshine Microsoft, Bethesda, Ubisoft, and everyone else who went all out on stage presence.
The Japanese games giant held an online presentation on June 12 where it revealed exciting game updates and new titles. Plus, it set up amusement park-style booths on the show floor that had four-hour-long lines at times.
It made those watching online feel like they were there and gave attendees a IRL Nintendo experience like none other.
4. Best Handheld Gaming System of E3 2019
The smoothest handheld game demo I tried was an early version of Microsoft's xCloud. The cloud-gaming service is still under wraps, but what I played was enjoyable and made me excited for cloud gaming's future.
It wasn't perfect and I'd still rather play on a console if I had the choice. But compared to other handheld gaming systems that were outright unplayable or annoyingly laggy, xCloud delivered.
3. Most High-Tech Game of E3 2019
Watch Dogs Legion was a glimpse at what future open-world games will be like. It's is set to launch on March 6, 2020, and the demo Inverse tested was mind- bendingly detailed thanks to the artificial intelligence that creates its NPCs.
The most impressive part was that every person in the game has a unique backstory that is procedurally generated by A.I., making the game as close to a living-breathing world than I have ever experienced.
2. Most Controversial Game Announcement of E3 2019
Bethesda announced it would revive the '90s cult classic Commander Keen as a free-to-play mobile game. The reaction online can be summed up with: WTF.
The new Commander Keen will be centered around a Rock, Paper, Scissors-like card game with a Fairly OddParents-esque art style. Creative Director for the game Kira Ross Schlitt told Inverse that her team tried to put a contemporary spin on a classic.
"We wanted art that was as playful as our gameplay with a modern-retro, nostalgic flavor inspired by '90s Saturday morning cartoons," she said.
Unfortunately, its early reception suggests that'll be an uphill battle whenever it comes out.
1. Best E3 2019 Video Game Announcement
A near-unending list of titles were debuted at E3 2019, but there can only be one that reigned supreme. That was Luigi's Mansion 3, coming sometime in 2019.
The spooky action-adventure title is refreshedfranchise after six years. It is full of creatively designed puzzles and new ghost-fighting mechanics. It also introduced Gooigi, the internet's first favorite Goo Boy.
Plus, there's something about the doofy perennial sidekick that just screams, _"I'm trying my best here." A big mood for me as I covered E3 for the first time.