Learning Content Marketing Can Make You Rich
From garnering a following online to actually making money, this program covers it all.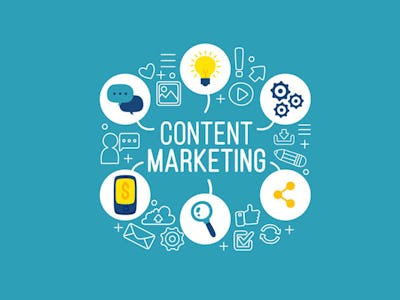 StackCommerce
*The Details:
Learn the basics to content marketing
Gain an understanding of multiple social media and marketing platforms
Get more foot traffic to your website
Curate engaging, high-quality content
Promote content through email marketing, social media and more
Become familiar with analytics to reach more people
Why You Want It:
Whether you're starting a business or are just trying to create a bigger online presence, The Complete Content Marketing Master Class Course will give you the tools necessary to master the art of digital marketing. Sure, you'll learn the basics like what platforms to use and how to create a brand to better help you reach your goals, but this course takes it a step further by showing you how to come up with fantastic content, reach your target audience, and how to garner as much engagement as possible. After using this program, you'll fully understand how to use email marketing, social media posts and more to turn online attention into an actual profit, officially putting your business on the map.
Wondering if the program really works? Just ask the course's instructor, the man who inspired it all! After using the lessons you'll master in the program, he managed to build a successful 7-figure business! Just think — that could be you one day.
The Deal:
Ready to increase your website traffic, build a loyal following, and actually start to earn money off your business? Then it's time to get crackin' on The Complete Content Marketing Master Class Course! For a limited time, the entire program is just $11 bucks. Yep, you read that right — it's a whopping 77% off.
Like this deal? Check out Vault — you'll get four premium tools, including NordVPN and Dashlane, to supercharge your online security. Enter code VAULTONE to try it out for just $1!