Bring Retro Gaming Home With This Mini Arcade Machine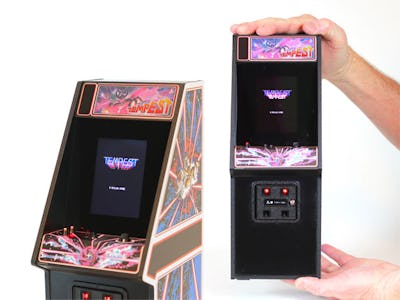 StackCommerce
The Details:
Why You Want It:
Just because you're an adult doesn't mean you have to let go of your childhood dream of having an arcade in your home. This playable Tempest arcade machine is 1:6 scale, so it'll fit comfortably in any room. This old school classic will bring you back to your arcade days, except you don't have to take turns with the other kids.
The Deal:
The Tempest x Replicade 1:6 Scale Playable Arcade Machine costs $119.99 usually, but the Inverse Shop has a deal for 16% off at $99.99.
Like this deal? Check out Vault — you'll get four premium tools, including NordVPN and Dashlane, to supercharge your online security. Enter code VAULTONE to try it out for just $1!