Summer Is Better With a Gimbal
Stay Free To Ride, Grip, Throw, Or Whatever Else You Do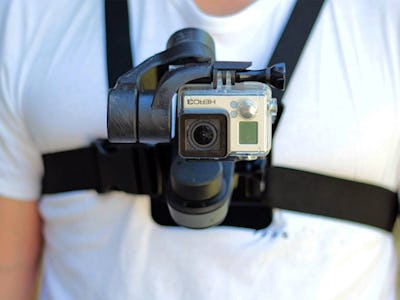 StackCommerce
The Details:
Standard mount that fits all GoPro® cameras
Records up to 4 hours per single charge
Lithium Polymer 7.2V 900mAh battery
Modes include pan, lock, follow and rotating time lapse
State-of-the-art 3-axis rotation
3 custom brushless motors
MicroUSB cable and thumb screw
Why You Want It:
Wish you could share your adrenaline-filled adventures with the world? The Slick Smart GoPro® Stabilizer Gimbal not only keeps your GoPro® stable as you ride, skate, surf and jump, but it also captures the most dynamic angles imaginable. Boasting a standard GoPro® mount, this gimbal can handle all your hands-free accessories whether you wear it on your chest, helmet, or wherever else. And with a battery life that lasts 3 to 4 hours per charge, you'll never have to slow things down to charge up. But what really makes this gimbal unique is its 3-axis rotating video effect that catches every angle, twist, and turn imaginable. And when you're ready to relive the action, simply attach the included MicroUSB cable to your desired device, no muss, no fuss.
The Deal:
For a limited time, you can snag the Slick Smart GoPro® Stabilizer Gimbal for the discounted price of just $269 bucks.