This 55-Inch Smart Home-Friendly 4K TV Is 42% Off
A TV that recognizes your voice (and doesn't cost insane ducats)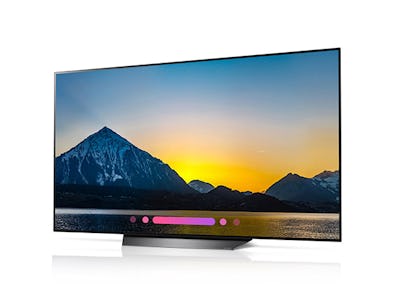 StackCommerce
The Details:
OLED display showcases vibrant colors and true black
Sleek and slim for unobtrusive wall-mounting or table placement
Smart home-friendly with built-in Google Assistant
Why You Want It:
Ditch the remote and transport your home into the future with a TV that actually recognizes your voice commands. On top of its impressive 55" OLED display, the LG B8 TV includes a powerful intelligent processor with Wi-Fi and Bluetooth compatibility and support for Amazon Alexa. You know you're living in the future when you can control your devices without lifting a finger.
The Deal:
LG B8 Series 55" OLED 4K HDR TV retails for $2299.99, but the Inverse shop has it reduced by 42% — for a sale price of $1249.99. Plus, you can save an additional 10% for Father's Day at checkout when you enter code DAD10 at checkout.
Like this deal? Check out Vault — you'll get four premium tools, including NordVPN and Dashlane, to supercharge your online security. Enter code VAULTONE to try it out for just $1!