A Japanese Toilet Museum Is Coming, Because Japanese Toilets Deserve It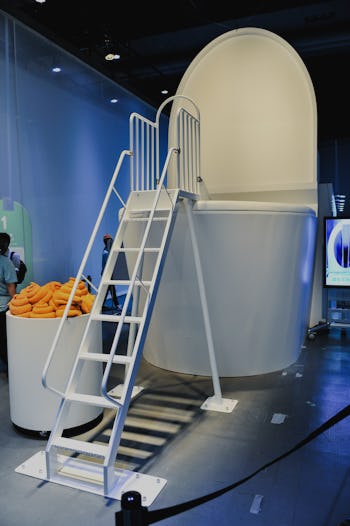 Keith Tsuji/Getty Images
The Japanese toilet is a throne. Toto Ltd., the country's largest toilet manufacturer, has decided that, like any good work of art, it deserves a rarefied status in a museum. The Wall Street Journal reports the Toto Museum will open Friday, showcasing the country's toilet history and evolution. Among the exhibits will be the company's first toilet from 1914, as well as the latest models of the Washlet, one of Japan's most popular toilets.
Anybody questioning just how much better a Japanese toilet is than a traditional Western one clearly has not s(h)at on one.
Not only is it comfortable (heated with gentle washing and drying features), but also it's more sanitary than the typical toilet because it doesn't require using your hands. If the washing/drying wasn't convincing enough, Engadget has a very useful guide to the toilet's numerous advantages. Toto's own "Functionality" video is tantalizingly beautiful.
Japanese toilets are particularly great, but the Toto Museum is also notable because it's displaying wonderful practical innovation. The toilet itself is not new, but the improvement is worth celebrating. Putting the toilet on a pedestal is an encouraging recognition of life's most vital utilities.