3 Watches That Are Perfect for Summer
A great watch you can wear into whatever adventure you have planned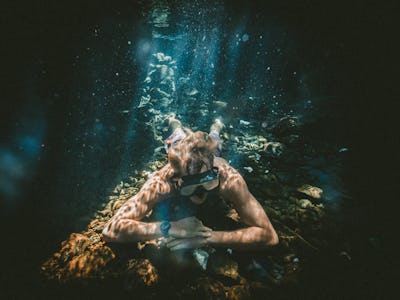 Unsplash / Jakob Owens
It's more than a way to tell time. A watch is an expression of how you see time. Clear, minimal, and analog? Complex, dependent on location, and subjective? An important piece of data necessary to your survival?
And, of course, your view of time can change based on your activity. Are you sailing? Diving? Headed to work?
It's summer. What's on your wrist? Does it reflect how you feel about time in the summer? Is it comfortable? Will it survive the madness you have planned?
Here are three watches to wear in the heat, in the water, on your adventures, and with your linen shorts.
A crisp, clear, analog face on a fabric band that will take your through whatever hot weather is in your future. Beautiful clarity, lovely texture. Go ahead and fall off the boat. Get into that kayak. Let the eagle ray you are swimming with pull you below the surface. This watch isn't just pretty, it's tough.
Is this the summer you plan to summit Everest or SCUBA dive Big Sur? Arm up your arm with a watch known for running into fires when everyone else is running away. Because when you're breathing air from a bottle in an atmosphere that' s not your natural habitat, precision is extremely important.
Clarity is also important. And this face is not only easy to read, it glows so you can see in low-light conditions.
That's a working, bi-directional bezel, which is why this watch is a favorite of professional SCUBA divers. Because what happens if the ice kills your computer? When conditions are harsh, you need plan redundancy.
This is Timex of the Mad Men era. A beautiful, clean face. A supple leather band. The date. The Marlin is an iconic look for Timex, updated for now for today's wrist (in a 40 mm case) but with all the simple beauty of a watch from a past where a watch was essential, all men wore them, and the Timex just kept on ticking.