BioHack Your Way to Better Hydration With Just 1 Packet
When you need water but don't want just water.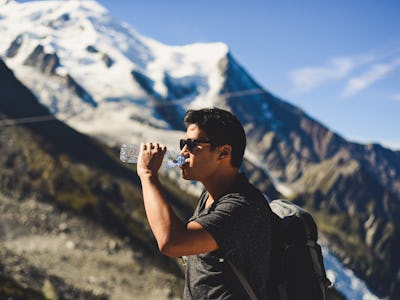 Unsplash / Bit Cloud
I know so many people who simply don't like water. My mother-in-law and one of my best friends will reach for a Coke before they ever consider a drink of water. My father-in-law will pack coolers full of Powerade for days out of the house, but won't consider reusable water bottles. If this sounds like you or someone you know, you've probably worried about hydration in the past but probably still don't really crave water in the way you crave other beverages.
But what if there was an answer to that? What if there was a product out there that turned normal water into a delightful treat that doesn't taste like water? Hydrant steps onto the scene with an answer. Think Crystal Light, but not.
Hydrant makes 20 calorie packs of water flavoring available in Grapefruit and Lime. All packages are manufactured and tested in the US and designed to be vegan, all-natural and with 3 times the electrolytes of your favorite sports drink but with 80% less sugar. Choose from packs of 30, 60, 80 and 120—each packet is $1 and meant to turbo charge your morning with added energy and hydration that you can't get from a cup of coffee.
Being hydrated is one of the first and most crucial steps to being focused, healthy and able to handle all life throws at you. Because not all of us are great at drinking our recommending 80 ounces a day, sometimes a boost is necessary. Bring Hydrant on your next hike, gym trip, or sleepover and you will likely see and feel the difference.
Every Hydrant pack contains the necessary balance of water, sodium, potassium, magnesium and zinc to keep you focused and feeling your best throughout the long days ahead of you. Never to sweet or too salty, every ingredient in Hydrant is all-natural and designed to bring you optiminal hydration so that you can take more from your life without getting bogged down with chugging water when no one's looking.
Try it. What do you have to lose? All orders over $50 ship free.