Sick of Your Job? Learn Game Development Instead for Just $25
A great career doing something you love is not a pipe dream.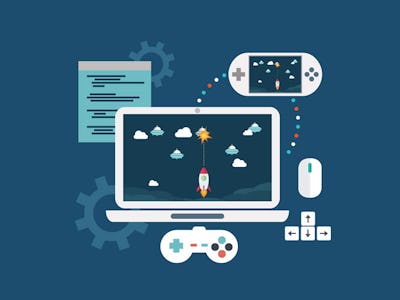 StackCommerce
The Details:
8 courses and 229 lessons
Learn Python, HTML, and JavaScript
Access lectures online 24/7
Why You Want It:
You might be feeling stuck in your job and unsure of where to take your career next. But there are great options out there for you. Even if you don't have any experience, you can become a game developer by enrolling in these foundational courses from the Zero to Hero HTML5 Game Developer Bundle. You'll learn key languages like Python, HTML, and JavaScript—and by the time you make your way through these courses, you'll be able to build a platformer game like Super Mario.
The Deal:
The Zero to Hero HTML5 Game Developer Bundle consists of eight courses, so it usually costs about $1,200 to get access to everything. But if you enroll through the Inverse Shop today, you only pay $25 for the entire bundle—which means you save 97% on tuition.
Like this deal? Check out Vault — you'll get four premium tools, including NordVPN and Dashlane, to supercharge your online security. Enter code VAULTONE to try it out for just $1!