Get These High End Bluetooth Earbuds for Almost 40% Off
Treat yourself to better sound.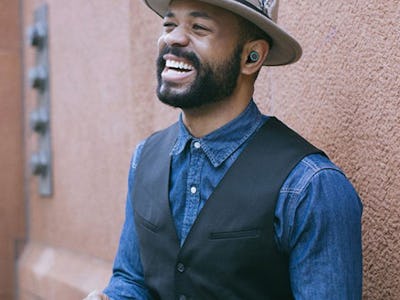 StackCommerce
The Details:
5.0 Bluetooth technology provides crystal clear quality sound
IPX5 waterproof rating
Re-charge on the go up to 10 times with the carrying tube
Why You Want It:
With headphones, you have to make sure to get a pair that has you covered—no matter where you plan to use them. These Bluetooth 5.0-enabled buds are a great choice because not only are they equipped with the latest Bluetooth technology for crystal clear sound, they're also totally waterproof. That means they work well when you're at the gym, as well as when you just need to take a phone call on the go.
The Deal:
These Bluetooth 5.0 Buds with 1,200mAh Power Bank are normally listed online for $79. But the Inverse Shop always has sales going on, so you can get these today for 36% off – that's just $49.99.
Like this deal? Check out Vault — you'll get four premium tools, including NordVPN and Dashlane, to supercharge your online security. Enter code VAULTONE to try it out for just $1!