This High-End Music Player Brings Together All Your Apps
Now you don't need a million separate apps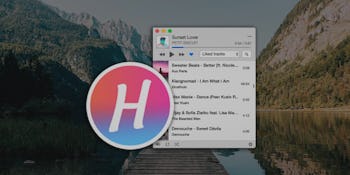 StackCommerce
The Details:
Get multiple services like Spotify, SoundCloud, Google Play Music, and more under one program
Install different themes
Play your music with keyboard shortcuts
Why You Want It:
There are so many different platforms out there for listening to music right now, it can be really hard to keep straight what albums you've bought and which sites you used to buy them. Harmony Music Player for Mac aims to make listening to music a more enjoyable process by allowing you to access the tracks you love from their individual apps all in one place.
The Deal:
Harmony Music Player for Mac normally costs $9.99, which is already a steal, but you can save an extra 50% off that price and get it today through the Inverse Shop for only $4.99. 
Like this deal? Check out Vault — you'll get four premium tools, including NordVPN and Dashlane, to supercharge your online security. Enter code VAULTONE to try it out for just $1!