Turn VHS Tapes and DVDs Into Digital Files With This $17 Device
It's Easy To Save Your Old Tapes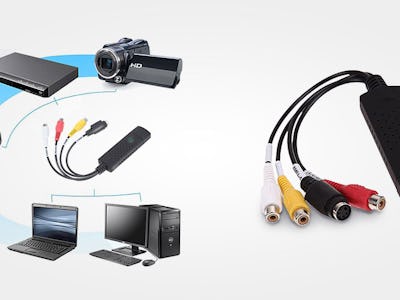 StackCommerce
The Details:
Preserve your cherished memories forever
High-speed rendering converts your videos fast
Use the included video editing software
Why You Want It:
You probably have some VHS tapes laying around somewhere that hold precious family memories. Rather than waiting for the technology to become obsolete, which means you risk losing those memories forever, protect everything by converting it to a digital format. This transfer device makes the job simple and easy.
The Deal:
Normally this VHS-to-Digital Video Transfer Device and Software Package retails for almost $70. Today, it's on sale in the Inverse Shop for $16.99, which saves you 75%.
Like this deal? Check out Vault — you'll get four premium tools, including NordVPN and Dashlane, to supercharge your online security. Enter code VAULTONE to try it out for just $1!