Upgrade Your Internet Experience With This Simple Addition
Norton offers no-nonsense protection for your computer and network.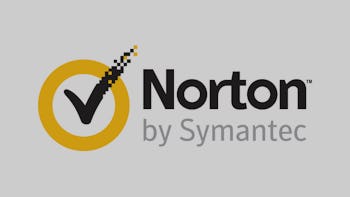 Norton
The internet is vital part of our lives today. I'll spare you even the "we're no longer in the AOL games and chat room days anymore." bit, because we're well beyond that at this point. We do everything online now, which has made the internet a valuable place for everyday users and workers, even if the jobs are ill intentioned. Without the proper safeguards, not only can your computer suffer from a virus or other malicious software that can be hard to remove, but you can have your identity stolen and buying a yacht somewhere far away with credit you never knew you had.
One of the best safeguards for your internet experience available has been around for sometime, and that's Norton. Highly effective, affordable, and flexible, there's a product tier suited for everyone. Whether you're primarily looking for virus protection, or you're looking for the works, including a VPN, Dark Web monitoring, and more, Norton has something for you.
At its most base level, Norton offers a plan that allows you to rest easy with its AntiVirus Plus plan. Offering a peace of mind against online threats such as spyware, ransomware, virus, and malware, this is one of the easiest and most affordable ways to lock your computer down and ensure you're protected.
If you're looking for bells and whistles, bells and whistles you shall have. The Norton 360 with LifeLock plan provides ultimate protection. Not only will you receive any and all features from the AntiVirus Plus plan, but also several additional features, including VPN, LifeLock Identity Alert System, credit monitoring, SafeCam webcam protection, data breach notifications and more. Looking for more features from Norton? There are two more plans that are even more feature rich ahead of the Norton 360 with LifeLock plan. If you're looking for something a little more basic, there are two plans behind it as well.
It really doesn't matter what type of protection you're looking for to secure your internet and computer experience — Norton has your back with a plan that's suitable for you.