The Only Carry-on Bag You'll Need This Summer Is on Sale Now
Take the stress out of traveling with this award-winning bag.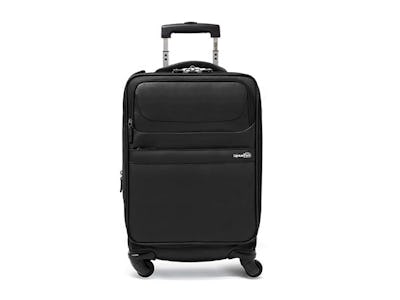 StackCommerce
The Details:
Multiple compartments
An integrated air valve for even more space
Patented Laundry Compression Technology®
Add-a-bag strap
Jacket wrap technology
Retractable ID card
Removable laundry bag
Expandable zipper
Conveniently placed exterior pockets
Why You Want It:
"Traveling is a piece of cake," said no one, ever. From packing to boarding the plane, stress is often synonymous with traveling. But with award-winning carry-on travel bags like this one, going on vacation actually feels like a vacation! Boasting incredible space-saving tricks like an expandable zipper and Patented Laundry Compression Technology®, this bag allows you to add a whopping 25% more space. And as if that wasn't enough, this carry-on travel bag is the definition of convenience with features like exterior pockets, a laundry bag, and a jacket holder — just to name a few. Who knows, after using this thing, you may actually get excited to pack.
The Deal:
Before you jet off this summer, snag the award-winning Genius Pack G4 Carry-On Spinner Case for the discounted price of just $179. Don't forget to add the coupon code WEEKEND15 for an extra 15% off!
Like this deal? Check out Vault — you'll get four premium tools, including NordVPN and Dashlane, to supercharge your online security. Enter code VAULTONE to try it out for just $1!