Earn Valuable Cisco CCNA Certifications With This Training
Make Big Bucks In IT With 50+ Hours Of Instruction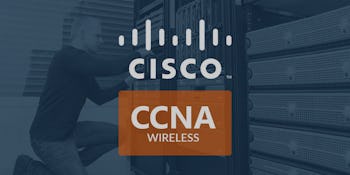 StackCommerce
The Details:
Over 50 hours of training led by IT professionals with decades of experience
Courses that cover everything from server installation to network security and beyond
Instruction that will help you land some of the most valuable certifications in tech
Why You Want It: Demand for talented and trained IT professionals is skyrocketing, but if you want to stand out from the crowd you need to have the right certifications under your belt. This training will help you earn some of the most respected credentials in the industry.
The Deal:
Usually priced at over $850, this certification training is currently available for just $29—over 95% off its usual cost. And when you enter the coupon code WEEKEND60 at checkout you'll knock an additional 60% off the price.