This Award-Winning VPN Is Seriously Discounted for Memorial Day
Hello, Private Browsing! Protect Your Online Data on an Unlimited Number of Devices with One Purchase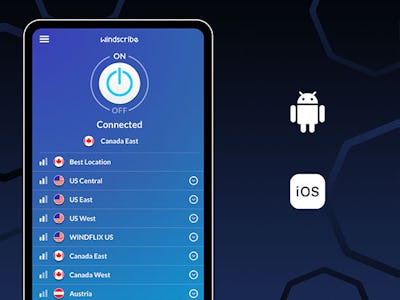 StackCommerce
The Details:
1 or 2 year subscriptions for an additional 25% off this weekend with code WEEKEND 25
Well-reviewed, award-winning VPN solution you can trust
Masks your location from 3rd parties
Blocks ads and trackers
Unblocks geo-restricted content while traveling abroad
Includes use on an unlimited number of your devices
Why You Want It:
It's no secret that browsing the web in 2019 without a VPN is flat out dangerous. But using a cheap, free VPN can be just as bad, if not worse. On the bright side, Windscribe VPN is on sale this Memorial Day weekend, and it's one of the most trustworthy, well-reviewed solutions available. Not only will it keep your browsing activity anonymous so you aren't constantly being harassed by targeted ads, but it encrypts all your data so hackers can't run away with your credit card and social security numbers. It packs a solid toolkit of additional security features to keep your info secure, including a firewall, and sticks to a strict no-logging policy.
The Deal:
Why not go with the free version? Long story short: it won't do you much good. The pro version (on sale today) comes with unlimited bandwidth and devices, which in 2019, there's no doubt you'll need. Plan to stream shows or sports? Use it on your phone and desktop? Opt for this deal, and at 72% off (plus an additional 25% this weekend), it's a no-brainer. Normally $216 for two years of access, you can get it for $44.25 today when you enter code WEEKEND25.