What Is Luc Besson's 'Valerian,' Starring Cara Delevigne, About?
Clive Owen goes back to sci-fi.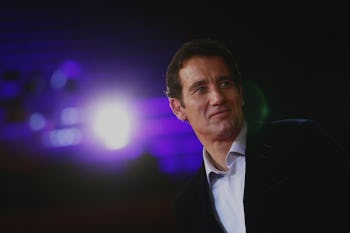 Getty Images
Luc Besson's Valerian project, an adaptation of the long-running sci-fi comics from Pierre Christin and Jean-Claude Mézières, has nailed down its lead star and an official title, Valerian and the City of a Thousand Planets.
The Knick star Clive Owen, otherwise known as Children of Men star Clive Owen, has been selected to portray Commander Arün Filitt. His involvement was announced through Luc Besson's Instagram.
Owen will co-star with Paper Towns' Cara Delevingne and The Amazing Spider-Man 2's Dane DeHaan, portraying Laureline and Valerian respectively. Presumably Besson, who gave the world The Fifth Element, Taken, and Leon: The Professional was a significant part of the draw.
Valérian and Laureline was a French comic that began in Pilote magazine in 1967 and evolved into a series of graphic novels that ran until 2010. Valérian is a dashing, dark-haired, bleeding heart agent of Galaxity, the capital of the Terran Empire in the 28th century. On his adventures is Laureline, a peasant girl from 11th century France whisked away and trained to be his partner. Unlike Valérian, who is less Han Solo and more Star-Lord, Laureline is whip-smart, clever, and possesses superior intelligence compared to her significant other. Although primarily agents who must promote and enforce Galaxity's rule, they freelance as hired hands when it suits them on a boundless journey through time and space.
Valerian is set to begin filming sometime in 2016 with a targeted release date of 2017.