'Gambit' Sets Lea Seydoux for Female Lead Opposite Channing Tatum
She hasn't signed on yet, but sources say it's a done deal.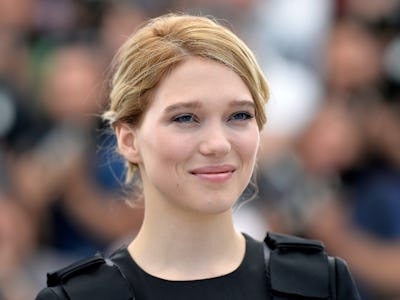 Getty Images
Deadline reports that French actress Lea Seydoux will star alongside Channing Tatum in director Rupert Wyatt's standalone X-Men movie, Gambit.
Previous reports had the shortlist down to three actresses: Seydoux, Mad Max: Fury Road's Abbey Lee, and Mission: Impossible - Rogue Nation's Rebecca Ferguson. It now seems that, after Ferguson accepted a role in the adaptation of The Girl on the Train, Seydoux edged out Lee.
Should she sign on the dotted line, Seydoux will star as [Bella Donna Boudreaux](http://marvel.wikia.com/wiki/BellaDonna_Boudreaux(Earth-616), a childhood friend of Gambit who eventually became the lethal head of a rival group of superhero criminals called the Assassins Guild. Given that Seydoux already played an assassin in the previous Mission Impossible installment and speaks fluent French on account of being French, none of this sounds like a reach.
And the role could be a great move for Seydoux. She's been carving her own niche lately, appearing in memorable arthouse fare, like Blue is the Warmest Color and the occasional blockbuster. She'll be seen later this year opposite Daniel Craig in the James Bond film Spectre, but was also memorable in Woody Allen's Midnight in Paris. Point being, she's flexible
The film is set to be released in theaters on October 7, 2016. Expect her to be on the red carpet.