Finally a Set of Sheets Perfect for Summer
These 100% cotton sheets will have you sleeping on Cloud 9.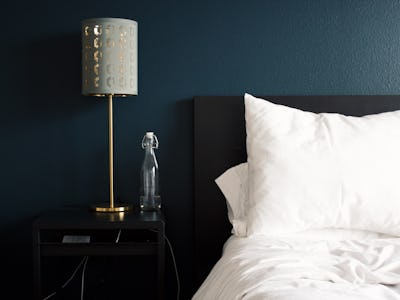 Unsplash / Rhema Kallianpur
When it comes to sleeping in the summer, sometimes it's just too hot to even consider, but what if it didn't have to be? What if you didn't have to go another summer wrestling with your blankets trying to find some kind of equilibrium between too hot to sleep and not cuddled enough to sleep? What if there were sheets that were the perfect amount of comfort and breathability?
Introducing Upstate's Pure Washed Cotton Sheet Set. Available on Huckberry in Blue, Grey, and White, these 100% cotton sheets are made with tight percale weaving for promising longgevity and softness that only gets softer with every wash. And because they're cotton, you don't have to learn any special washing techniques to maintain them. Simply machine wash as you would the rest of your clothes and enjoy your sheets for years to come.
When to comes to making the bed, stop guessing which way the sheets go, the included "Top or Bottom" tag makes it easy to get it right in seconds ever time. Every set includes one fitted sheet, one flat sheet and two pillowcases—which is pretty standard for competing sheet sets. But these aren't your run of the mill sheets, all of Upstate's sheets are made on tradtional looms by master craftsmen with over four generations of expertise in the Guimarães region of Northern Portugal.
With the introduction of Upstate sheets to your bedding, you can go from waking up in a boring bedroom somewhere in the world to feeling like you are in paradise every morning and every night. Inspired by weekend getaways, Upstate seeks to bring the relaxation of a retreat from daily life to your bedroom. You'll wake up in disbelief that you're in your own bed. At less than $120 and promised satisificatin for hundreds of washes to come, Upstate makes luxury accessible so that you can go from a meh night's sleep to your best night's sleep.