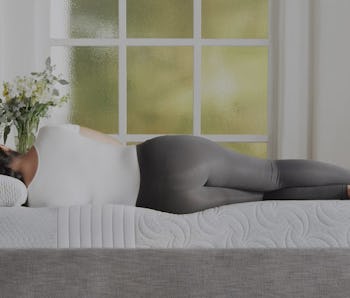 Mind and Body
The Mattress Determined to Relieve Shoulder and Back Pain
Zones with varied firmness support your shoulders, back, and hips for perfect alignment
Level Sleep Matrress
If you wake up with back and shoulder pain, your mattress could be to blame. However, the Level Sleep Mattress is designed to relieve pain in those regions, thanks to its patented TriSupport design that provides separate zones to support the weight and curvature of different parts of your body.
How It Works You get pain in your shoulders because a typical mattress compresses the soft tissues between the bone structure of your shoulders. Your body responds with tingling, numbness, and pain that make you toss and turn all night. The Level Sleep Mattress has a soft zone to absorb the weight of your shoulders. Firmer zones at the lumbar area and hips keep your body aligned and supported while you rest.
With pressure more evenly distributed across your body, you wake up without stiffness and pain. In fact, researchers tested the Level Sleep Mattress in a sleep study with real patients. Participants in the clinical trial reported a 54% reduction in morning stiffness and a 57% reduction in pain when they woke up.
Overall sleep satisfaction increased 60 percent, with more than half of participants reporting they fell asleep faster and one-third saying they tossed and turned less at night.
The inventors of the Level Sleep Mattress have invested more than 15 years in sleep research and creating products to improve sleep.
If this sounds too good to be true, you can try the mattress yourself. Level Sleep offers a 365-night home trial. The mattress also comes with a forever warranty.