4 Food Processors You Should Upgrade to Today
Cooking is fun, but chopping, grating or pulverizing aren't. If you love to cook but hate the food prep, it's time to rethink your cooking routine with these must-have food processors.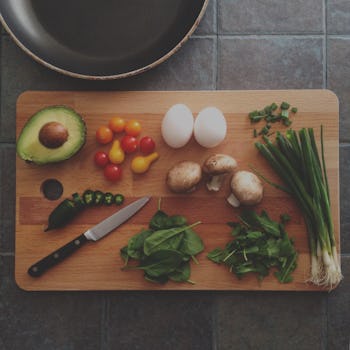 Unsplash / Katie Smith
Even if you absolutely love cooking, that doesn't mean that you want to spend all day in the kitchen. And let's face it. Sometimes food prep is a pain in the you-know-what. All that time spent chopping or grinding can put a damper on your enthusiasm to cook fresh-made meals. So, the kitchen gods saw fit to encourage people to invent this thing called the food processor.
A food processor is essentially a multi-functional tool that can help you do a variety of tasks from chopping to pureeing and even a bit of mixing. They come in a variety of price points as well as a range of functionality. If you're either thinking of buying your first food processor or are ready to upgrade whatever you currently have in your kitchen, it's time to check out these four top-rated options on Amazon.
Breville Sous Chef 16 Pro Food Processor
With a name like "sous chef" in the title, you know that this food processor is meant to be your assistant in the kitchen. The Breville Sous Chef Food Processor comes standard with five multi-function disks and three blades. It also features a super-wide feed chute so that you can insert larger chunks of food. In reality, you can put whole fruits and veggies in this thing, and it'll be able to handle it. The multi-direction timer means that you can have it count up or down to your desired length of activity.
Choose between either of the two bowls that come with the Breville; 16-cups for large jobs and a mini one-liter bowl for smaller needs. Most importantly, all of these accessories and the machine store nicely. So you don't have to leave your appliances sitting on the counter. While some components on this processor are rated dishwasher safe, for best results wash by hand.
Cuisinart 14-Cup Food Processor
Cuisinart needs no introduction. But their entry into the food processor category is ideal as it can support seven different functions. The Cuisinart 14 Food Processor also features an extra wide chute as well as small and large feeders. While this processor only offers a simple on and off button, this is intended to make the experience easier and more intuitive. Cuisinart's processor comes with two stainless steel discs for slicing, shredding and a new chopping blade as well. The work bowl can hold up to 14 cups, which is ideal for large cooking needs. And most importantly, all of the components—including the spatula— are dishwasher safe.
Hamilton Beach Food Processor & Vegetable Chopper
Another well-known brand makes the list with a Hamilton Beach entry. Their 10-cup food processor can also pull double duty as a simple vegetable chopper. Like the other options on this list, the Hamilton Beach Food Processor & Vegetable Chopper includes a wide feed chute for bigger chunks of food and a generous 10-cup work bowl to handle large jobs. The processor features two speeds (low and high) and a pulse option for increased control. So what makes this one different? There's a built-in scraper attachment that continues to push the food down as you use the processor. That means no more stopping to scrape food down from the sides of the bowl. Also, Hamilton Beach opted to create reversible slicing and shredding disc for improved multi-functionality. Simply turn a disc over to access the other cutting option. The Hamilton Beach food processor is dishwasher safe.
Many people might know Ninja for their blenders, but they are a full-service kitchen appliance brand. If you want to be sure that you have everything you need to get cooking, then the Ninja Mega Kitchen System is a must-have. This collection comes with a 72-ounce crushing pitcher, eight-cup food processor, and four single serve 16-ounce Nutri Ninja cups with to-go lids. The food processor can manage loads up to eight cups, while the blender is strong enough to pulverize ice to snow. And of course, the Nutri Ninja cups are perfect for making healthy smoothies for on the go. All pieces are dishwasher safe and BPA-free.